Steve Macallister and Howard Kiedaisch join board as Screenburn Media announces major investment round.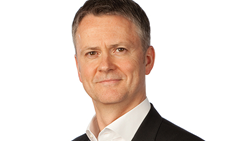 London (PRWEB UK) 20 March 2014
A Facebook VoD platform, which enables the sale of video content from a Facebook page, has announced $ 500,000 in angel investment as well as board appointment of high profile industry figures including Zodiak Rights Chief Executive Steve Macallister and Arts Alliance Media CEO Howard Kiedaisch.
London-based Screenburn Media has already seen success with films from Paul McCartney and The Rolling Stones and is working with major music and content companies on a number of releases this year. The funding will enable the company to move forward effectively with its business plans in 2014.
Andrew Weisz of Lean Investments LP led the funding round, which saw many senior angels joining the raise such as Tom Singh and Michael and Simon Blakey from Avonmore Investments. Zodiak Rights Chief Executive and former BBC Worldwide sales chief Steve Macallister has also joined the board of directors advising the company during its expansion, along with Howard Kiedaisch, CEO of Arts Alliance Media.
The white label app sits on the existing Facebook page of a film or music artist and enables content owners to sell directly to their existing Facebook fan base. Screenburn director and founder Tom Raffe says: Content owners may already have thousands or even millions of fans on Facebook, the app works very well to monetise this existing audience.

The app also takes full advantage of Facebooks sharing functionality to find new fans and increase distribution to a nationwide or worldwide audience. This funding is a great qualification of our business model and plans for this year.
Steve Macallister said: Theres no question that much of the future of long form video content lies with digital streaming. Screenburn is exciting because it offers content owners an opportunity to reach out to people already engaged with a brand or a particular release online. In an age where physical releases are seeing a downward turn, finding additional revenue streams is now a real priority for many companies looking to promote content.
Howard Kiedaisch, who has overseen cinema distribution of hugely successful alternative content releases such as films by Coldplay and Pearl Jam, added: Screenburn already has an established track record and it was exciting to see the team working with some great content owners from major record labels to independent film distributors. Im looking forward to working with them as the company continues to mature and build on its existing portfolio of work.
Pulse Films has used the platform to sell the Libertines documentary There are No Innocent Bystanders on the official Libertines fan page. Pulse Distribution Manager Anna Sissons commented: This is a great way for us to reach the artists fan-bases direct. It will also help increase our global distribution for each film and find new and lapsed fans that have not yet engaged in the theatrical & physical releases of each project.
Screenburn launched in December 2012 with Soda Pictures to release Pete Dohertys debut feature Confession of a Child of the Century. Since then it has launched over 200 films on Facebook for distributors all around the world.
Tom Raffe added: Our momentum has continued to build and were already looking to bring some great releases to Facebook this year from some high profile musical artists, as well as sport and TV series.
Having the collective support of a tremendously experienced board behind us is incredibly validating and were very excited for the year ahead.
-ENDS-
Sponsor AD from Top Media in respect to More Here :
More Here